Promoting the legendary Aussie icons:
AUSTRALIAN CATTLE DOG
AUSTRALIAN KELPIE
&
AUSTRALIAN STUMPY TAIL CATTLE DOG

Conformation, Obedience, Agility & Work
The Great All-Rounders - The Willing Workers
WELCOME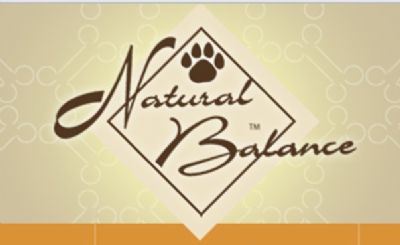 (Click on logo to order)
The Australian Cattle Dog & Kelpie Club of Queensland recommends "Natural Balance"
This is a Quality product suitable for your new puppy through to your mature dog
Australian Owned and Made
For the convenience of our Queensland residents this product can also be purchased at "Wooloowin Animal Hospital"
Attention members
See our New Notice board page for club information (see directory tabs on top Right of page)
2013 CLUB RAFFLE RESULTS
WINNERS ON OUR NOTICE BOARD PAGE
President: Craig Kuhler:- 70 Heritage Rd, Jimboomba 4280. Ph: 5547 7146
Vice President: Greg Pinsent - blucalypt@bigpond.com Ph 07 5543 1528
Secretary: Christine MacDonald - 5 Cunningham Crt, Wynnum West, 4178 Ph : 3893 1735
Treasurer: Glenys Armstrong:- 20-28 Lance Rd, Munruben 4125. Ph: 3297 5515
Editor: Sharon Pinsent - blucalypt@bigpond.com. Ph 07 5543 1528
Web Editor/ Sponsorship co-ordinator: Jan Phillips - janphil12@gmail.com Ph : 0414 777 364
Please note: This club does not have the facilities for rescue or rehoming of your dogs.
Australian Cattle Dog Breeders
Allbush

C Payne

1006 Brisbane Valley Hwy,

Fairney View Qld.

07 5427 0501

Bluereserve/Stockaway

C & N Kuhler

70 Heritage Rd,

Jimboomba 4280

07 55477146

Coomablu

M Hargraves

2 Kentucky Cres,

Oxenford, 4210

07 55735512

Countryglen

M Tate

12 Nymbool Rd,

Mt Garnet, 4872

07 40979150

Dewregal

M & G Armstrong

20-28 Lance Rd,

Greenbank 4124

07 32975515

Eurowenban

B & F Scott

P.O. Box 4146,

Dubbo, 2830

0400 653378

Jayblue

A Ziebell

136 Amber Cres,

Jimboomba 4280

07 55487314

Kelprin

C Chandler

8 Lesslee Crt,

Summerholm 4351

0439 932 224

Moreview

J. Connolly

P.O. Box 232,

Koumala 4738

4950 3268

Waykrest

W Carter

413 Karrabin-Rosewood Rd,

Walloon 4306

07 54645326
Australian Kelpie Breeders
Dewregal

M & G Armstrong

Greenbank 4124

07 32975515

Drycreek

D Peterson

4 Reinhold Cres,

Chirmside 4032

0424 353152

Eurowenban

S & B Scott

P.O. Box 4146,

Dubbo 2830

0400 653378

Kelprin

C Chandler

8 Lesslee Crt,

Summerholm 4351

0439 932 224

Morkerbook

Morris Family

M/S 2215 14 Woodward Rd,

Bundaberg 4670

07 41551107

Oatland

D kent

104 Oatlands Crt,

Samford 4520

07 32891728

Shadeyparks

M & M Mathews

532 Nonmus Rd,

Stanmore 4514

07 54961641

Suthenskys

L Symonds

suthenskys@yahoo.com.au

0414 494318

Amakhosi

J. Reilly

Toowoomba

0416 032867
Australian Stumpy Tail Cattle Dog Breeders

Jayblue

A Ziebell

8 Lesslee Crt,

Summerholm 4351

07 55487314

Kerimarlo

K. Lougheed

26 Burbury Rd

Morayfield Qld

07 5498 548

Kinjarra

D. Carter

174 Lindendale Rd

Woollongbar NSW 2477

02 6628 1392
Controlling body: Canine Control Council trading as Dogs Qld, PO Box 495, Fortitude Valley 4006 Phone Number 07 3252 2661
CCC Showgrounds: King Avenue, Durack
CCC Monthly Magazine: The Dog World
CCC Rules: This invaluable booklet is well worth the costs involved. For anyone very new to the dog world, this booklet has the details you require on:
· Entering dog shows (entry forms can be purchased from the CCC)
· Challenge Certificates
· Naming of Dogs
· Establishing Prefixes
· Obedience Titles
· Many more topics
· Make sure you have the latest edition.
Breed standards: These can be purchased through the canine control council Qld.
Shows: Our club conducts an Open Show in February and a Championship show in June. These shows are held in the CCC Showgrounds.
Dog Obedience: Many of our members are involved in the Obedience and Trialling world. There are many Dog Obedience Clubs around Brisbane and Country areas, listed in the Dog World. Ask any of our members for more information. An essential publication for those who become involved in the obedience world is Rules for the Conduct of Obedience Trials and Tracking Tests and Rules of the Conduct of Agility Trials. These are also available from the CCC.
Herding Instinct Clinics & Endurance Testing are popular amongst our members, ask around, our members are more than happy to give you encouragement.
Titles: If your dog gains a title either a Championship or Obedience title, as a member of the Cattle Dog and Kelpie Club, you are eligible to be awarded a Trophy at the end of the year. YOUR MUST INFORM THE CLUB IN WRITING WITH A COPY OF YOUR TITLE CERTIFICATE to the secretary in order to qualify and receive your trophy.
Club Point Score Competitions: The club conducts:
· Metropolitan Breed Point Score, these shows will be publicised in the Willing Worker
· Metropolitan & Country Obedience & Agility Point Scores
· Puppy and Baby Puppy of the Year Competition
Donations: These are always welcome, whether trophies for Club Show Days or other purposes. Acknowledgement is always made.
Magazines/Books: Breed titles that may be of interest
· The Qld Dog World = Dog News
· National Dog/Ring Leader = Oz Dog
Club T Shirts avaliable for sale
go to our "Club Merchandise tab"
(see directory tabs on top Right of page)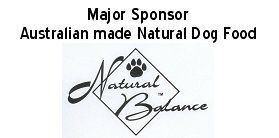 (Click on picture to learn more about the product)
Stockists Below
80245 Visitors